Roof Replacement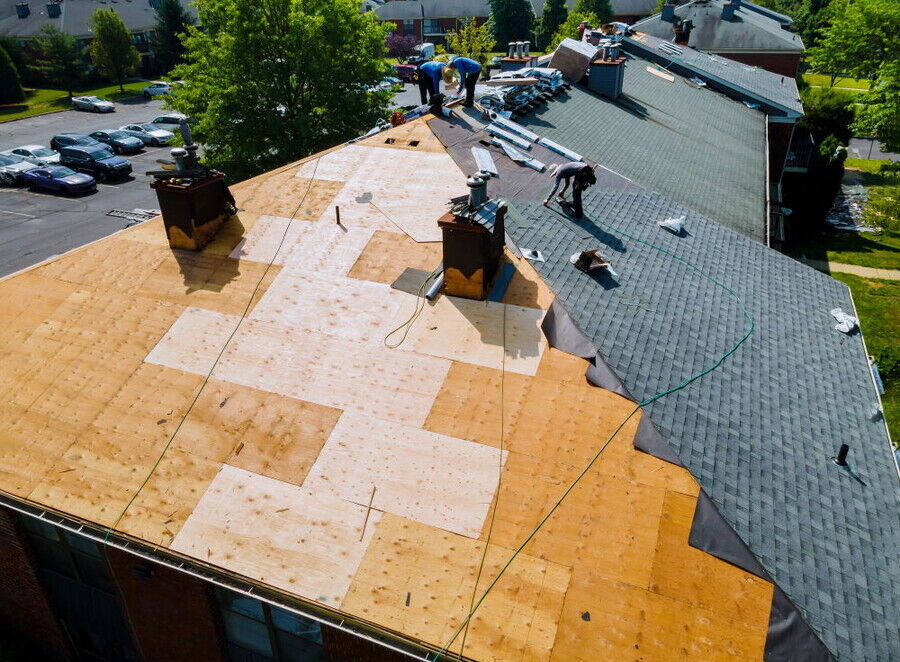 Are you noticing that your roof is looking old or worn? Or that all your neighbors whose houses were built around the same time as yours are getting their roof replaced? Look no further than James Horn for your re-roofing! James Horn has been in the roofing business for 23 years and can replace your roof in a timely and cost-effective manner.
---
Call for a FREE Quote
---
How to Know When Need Your Roof Replaced
If your home is more than 20 years old, or your roof simply looks in disrepair, it is likely time to get your roof replaced. If you put off getting your roof re-done, it can lead to issues such as leaks or animals entering your home and leaving foul odors.
These issues can not only be caused by age, but by poor weather conditions as well. Another reason for a roof replacement may just be for cosmetic appeal. Homeowners who have added skylights or done major renovations also often elect to re-roof in order to maintain a cohesive roofing style, pattern, or color.
If you are looking to put your home on the market, a new roof is a major selling point for potential buyers. When you call James Horn at (602) 960-9094, you are getting a fair price, which means more money in your pocket.
Signs You May Need Re-Roofing
Are you on the fence about a roof replacement? If your roof is showing any of the following, it may be an indicator you need a roof replacement soon.
Cupped shingles or curled shingle edges
Cracked or torn shingles
Leaks or wet spots on your ceiling
Old or worn physical appearance
Dark streaks caused by algae
Mold or moss growth
Missing granules on shingles
Bald spots or areas without singles
Rotted roof sheathing
Still unsure about getting a new roof? Call the experts at James Horn and we can help you determine whether you need a full roof replacement or just some basic repairs!
Why Chose James Horn for a Roof Replacement
When you are choosing James Horn for your re-roofing, you are choosing some of the foremost roofing professionals in your community. We have been helping people fix their homes since 2000, so we are able to fix any roofing issue and answer any roofing question you may have. We know that a new roof can be a big expense, and that is why we can ensure that we will get it right the first time and require no follow-ups, as well as offer affordable prices and complete your re-roofing in a timely manner. When you call us at (602) 960-9094, we can provide a free quote and get started on your roof replacement process!
---
Call for Fast FREE Quote
Dial Area Code first please.
---