Roofing Prices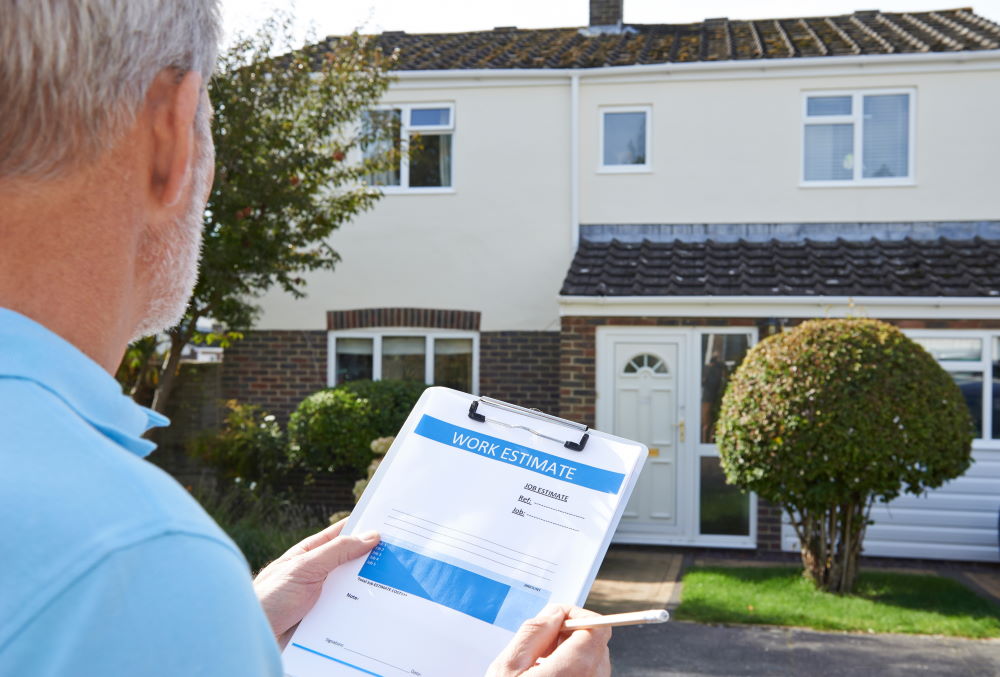 Are you dreading getting prices for roofing on your home? Whether you require a quote to make necessary roof repairs or need an estimate to replace your roof, thinking about the cost is never pleasant. We all know that roofs serve the important job of providing protection against blazing heat and pummeling storms. If your roof has reached the end of its life, call James Horn, the value roofing professionals. Since every roofing project is unique, a variety of factors are considered before quoting you a fair price for a new roof.
---
Call for a FREE Quote
---
Roofing Materials Selected Impact the Cost of a Roof
James Horn's roofers are often asked, "How much are new roofs?" The truth is that many factors impact the cost of installing a new roof. Pricing is most influenced by the size of the house and the type of roofing materials used. You can choose to get a roof that is made of asphalt, clay tile, wood, metal, or slate. Asphalt shingle roofs are the most affordable, and they last about 20 years. Hard slate roofs are the most expensive and also the most durable. They can last up to 200 years! Your home's roof pitch, local building codes, and your region's climate will dictate the most appropriate roofing materials.
Real Value of Replacing Your Roof
Whether you're replacing a roof that has reached its end of useful life or one that has been damaged beyond repair, you'll benefit from the transformation that a new roof can make to your home. Older roofing systems can cost you more than you might think. They may leak climate-controlled air, which makes your HVAC system work extra hard to maintain comfortable indoor temperatures. Besides energy efficiency gains, a new roof adds to your property value and contributes to a high return on investment upon property resale. You also get an opportunity to enhance the look of your home with a new roof. Today's roofing materials come in a wide variety of colors to enhance your home's appearance. James Horn has been installing new roofs since 2000. Call us today at (602) 960-9094 to find out more about our roofing products and services.
Roof Installation: The Necessary Home Renovation
Don't wait until your old roof is leaking rainwater into your home to find out how much it will cost to replace your roof. A leaky roof can cause expensive damage to wood framing, walls, and flooring. James Horn has provided fair and honest quotes for roofing systems for 23 years and local customers trust our recommendations for roof repairs and replacements. For an evaluation of your roofing needs, and fair pricing every time, call James Horn at (602) 960-9094 today.
---
Call for Fast FREE Quote
Dial Area Code first please.
---